AT PSG offers unstructured GymPlay pre-school classes to children aged 12 months to reception. Providing inclusive gymnastics programs and specialised equipment to Portsmouth and surrounding communities.
GymPlay is FUN, improving creativity and physical health whilst building self-confidence - leading to happier pre-schoolers.
** Includes FREE monthly membership to The SensorySpace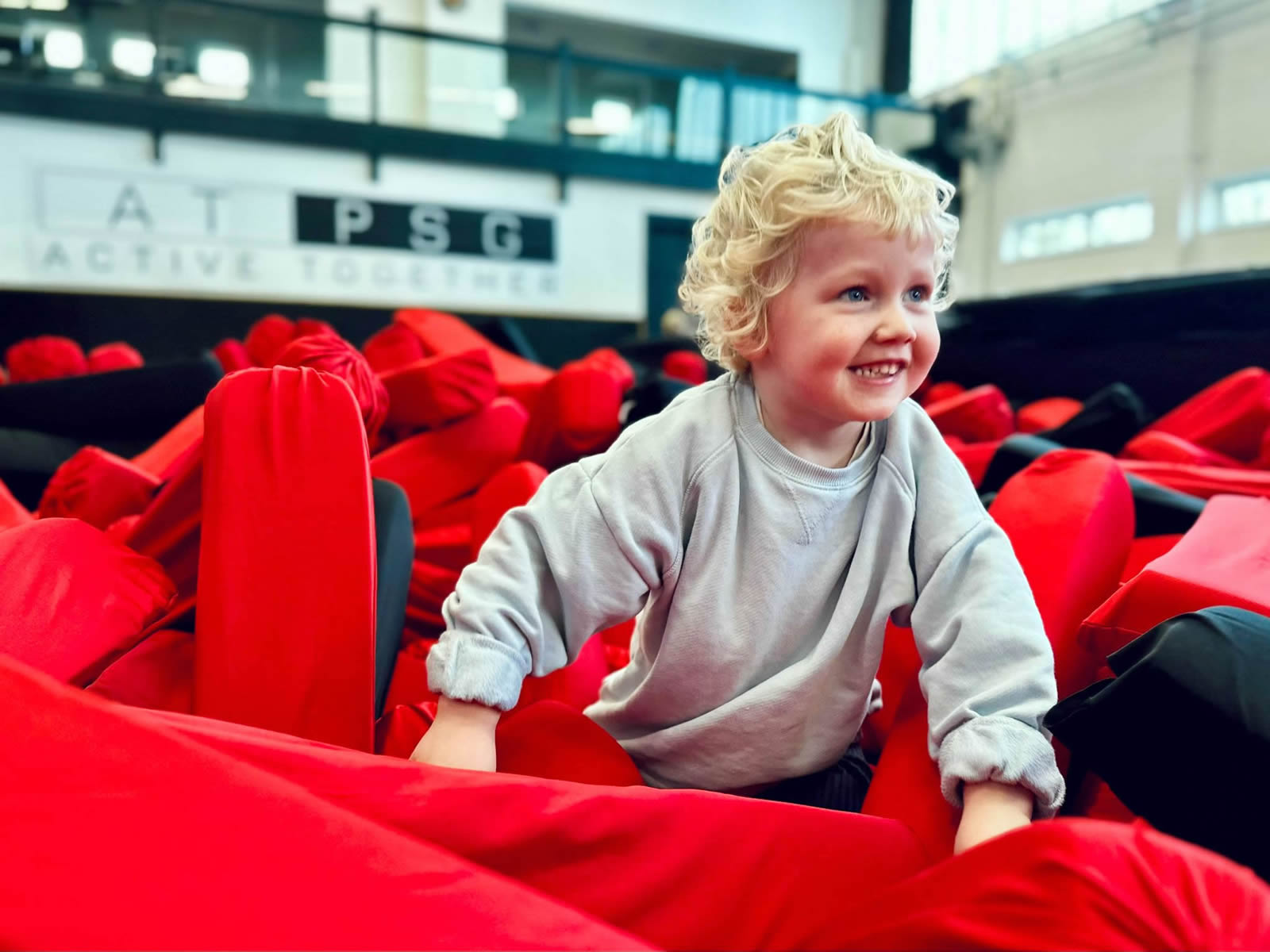 Bring your little one along to run off some energy and watch them have the time of their lives running, jumping, rolling, balancing and climbing. Children will enjoy our range of softplay equipment as well as having full use of all of the gymnastics equipment.
Prices & Times
Sessions are 60 minutes long and cost £6.25 per child.
Under 1's don't need to have a place booked, just give us a heads up if you're bringing an under 12 months with their sibling.
GymPlay sessions need to be booked in advance.
Thursday 10.45-11.45am
Thursday 12.45-1.45pm
Children must be supervised by a parent/carer or other responsible adult for the duration of their time in the gym.
The benefits of play
Foster creativity and curiosity
Teach children how to communicate
Provide foundation for literacy, numeracy and language development
Develop cooperation and problem solving
Boost physical activity
Develop motor skills like balance and hand-eye coordination
Build resilience and helps develop coping mechanisms
Provide and outlet for emotions and helps set boundaries
Build empathy and understanding of others
Enhance concentration and focus