At PSG offers GymAbility a semi-structured SEND class to children, young people and adults. Providing inclusive gymnastics programs and specialised equipment in Portsmouth and surrounding communities.
GymAbility SEND classes cater for participants with a special educational need or disability. Making gymnastics inclusive, adapting to physical, sensory and learning requirements.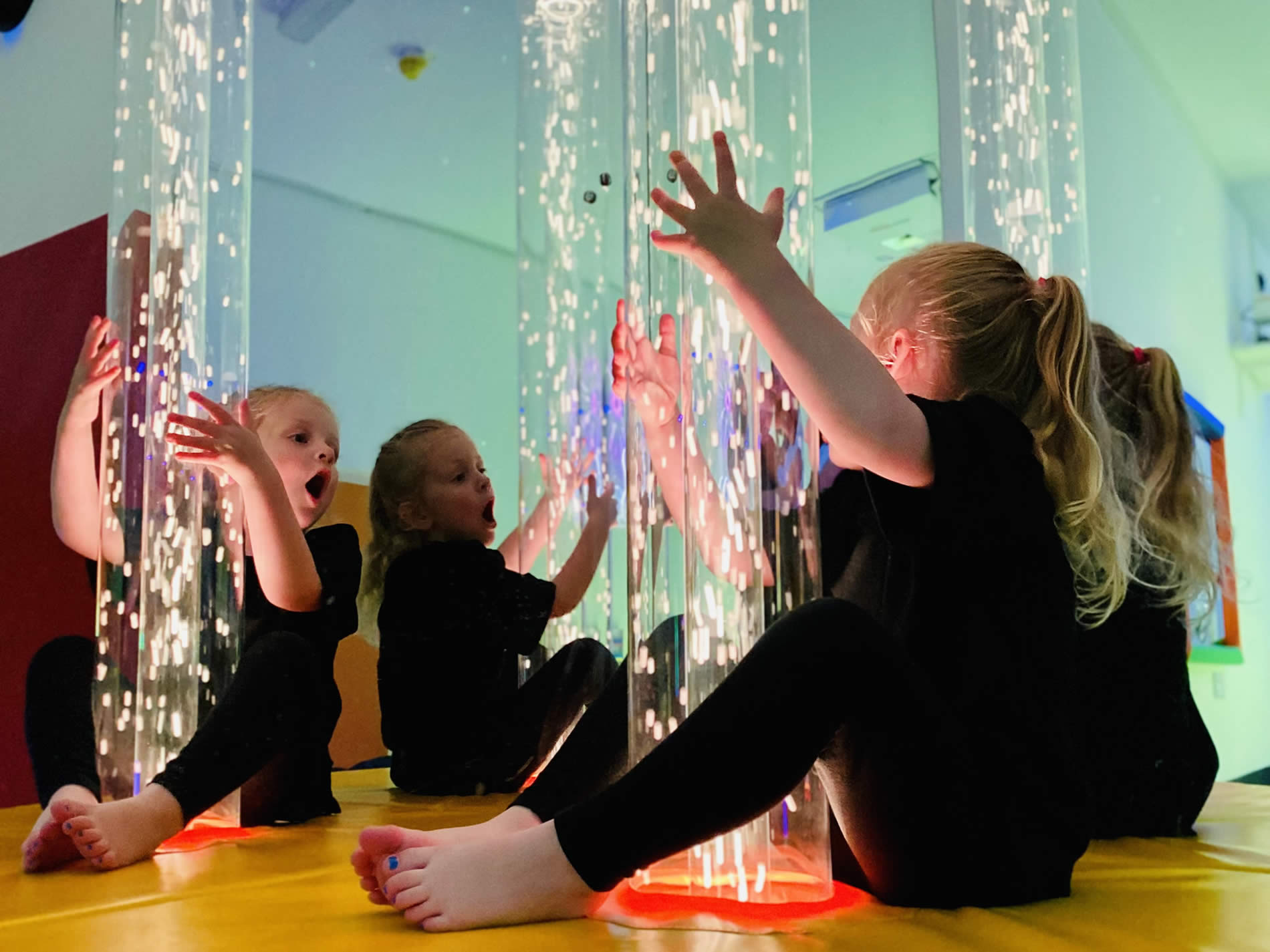 Our 45-minute-long classes will be structured and lead by our qualified coaches.
Experience different aspects of gymnastics AT PSG as well as access to our state-of-the-art sensory room - The SensorySpace.

Prices & Times
| | |
| --- | --- |
| Monday | 3-3.45pm |
| Friday | 3-3.45pm |
| Saturday | 2.15-3.00pm |

** Includes FREE monthly membership to The SensorySpace

Themed Lesson Plan
Each colour THEMED week also places a different emphasis on the fundamental gymnastics' skills such as rolls, handstands, cartwheels, vaulting and rebound. As well as learning these 'traditional' gymnastics skills, the new GymLaunch structure will enhance confidence, balance, co-ordination, motor skills, strength and flexibility.
Week 1 – Tuck / Throwing & Catching
Week 2 – Balance / Rebounding & Jumping
Week 3 – Straddle / Pulling & Pushing
Week 4 – Movement / Crawling & Climbing
Week 5 – Straight / Rolling & Bowling
Week 6 – Vaulting / Kicking & Footwork