AT PSG offers FunGym classes to children of all abilities aged 5-17 years. Providing inclusive gymnastics programs and specialised equipment to Portsmouth and surrounding communities.
FunGym offers traditional Gymnastics in a 'Fun Environment'.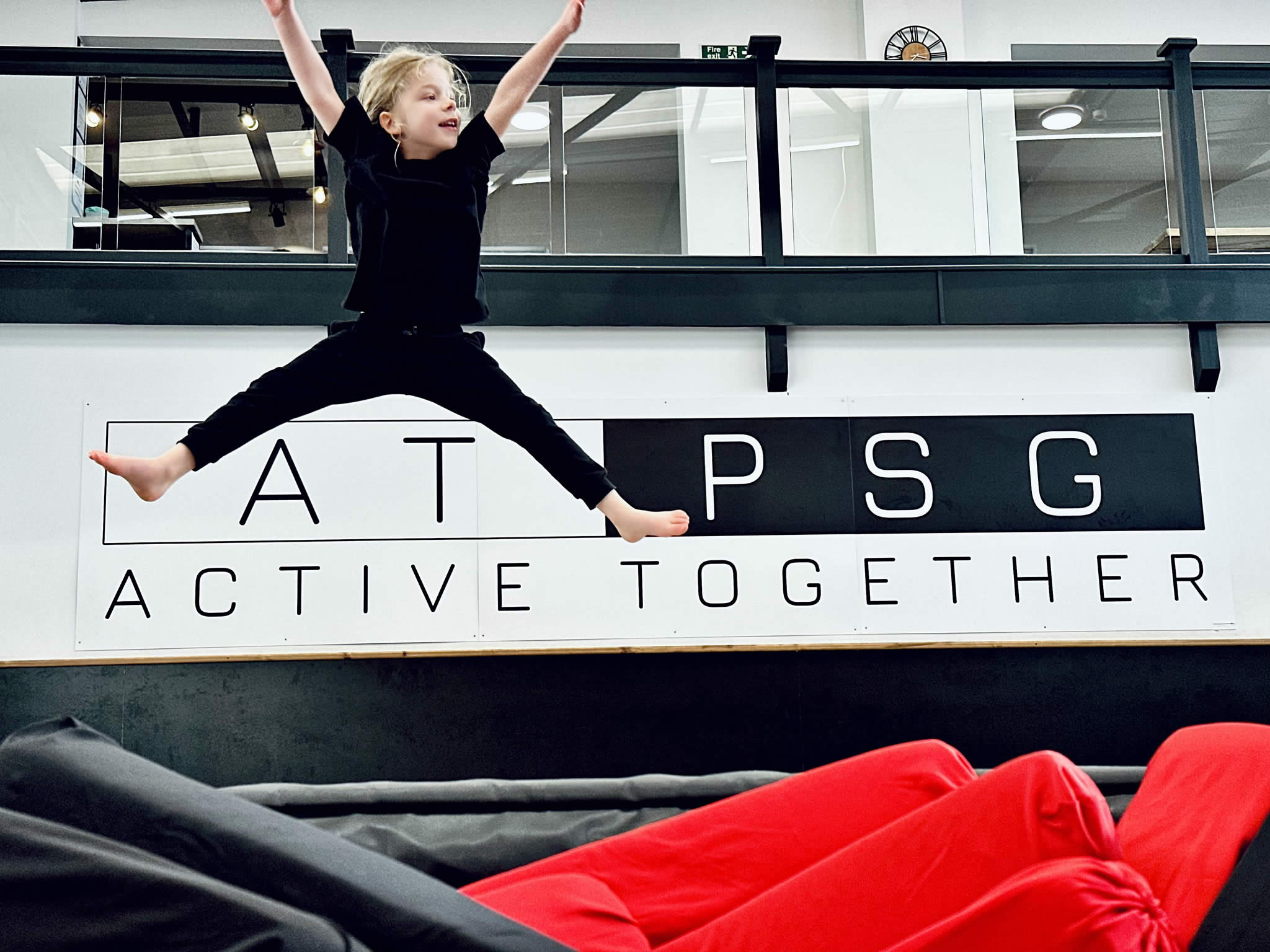 FunGym is designed to help children learn specific skills to enhance confidence, balance, co-ordination and motor skills. Our flexible program allows children to choose from 1-4 hours per week. FunGym places emphasis on fitness, activity, involvement and of course FUN.
Our coaches help the children develop strength, flexibility and fundamental gymnastics skills. Children are grouped according to their ability to ensure they receive the necessary coaching to enable them to move forward if they wish.
FunGym is a FUN program, but any gymnast showing potential may be selected for our performance pathway - TeamGym.
AT PSG FunGym works on a six-week cycle. Including an assessment cycle every 4 months.
Price & Times
Classes charged monthly in advance at £6.25 per hour. Monthly fee may vary depending on the number of days in the month.
FunGym Classes Ages 5-17 years
Monday
4-5pm, 5.15-6.15pm
Tuesday
4-5pm, 5.15-6.15pm
Wednesday

4-5pm, 5.15-6.15pm
Thursday
4-5pm, 5.15-6.15pm
Friday
4-5pm, 5.15-6.15pm
Saturday


10.15-11.15am
11.30-12.30pm

Themed Lesson Plan
Every FunGym gymnast follows a challenging and varied THEMED lesson plan each week.

Week 1 – TUCK
Week 2 - BALANCE
Week 3 – STRADDLE
Week 4 – MOVEMENT
Week 5 – STRAIGHT
Week 6 – MIX IT UP
EACH THEMED week places a different emphasis on the fundamental gymnastics and TeamGym skills.
As well as learning these fundamental skills, the structure will enhance confidence, balance, co-ordination, motor skills, strength and flexibility.
FunGym Award Scheme
Designed to cater for ALL levels and ABILITIES, our FunGym program works towards the AT PSG FunGym Award Scheme, which includes a certificate and pin badge.
The first and easiest is FunGym Award 1 through to FunGym Award 6. Then onto the Advanced FunGym Awards – RedGym.
RedGym acronym
Recreational Development.
The first and easiest is RedGym Award 1 through to RedGym Award 3. RedGym gymnasts have the opportunity of in-house competition and away County / Regional events.