About AT PSG
Owners Bev and Julian Such formed PSG in 1990 with 6 gymnasts and grew to 60 members within six months.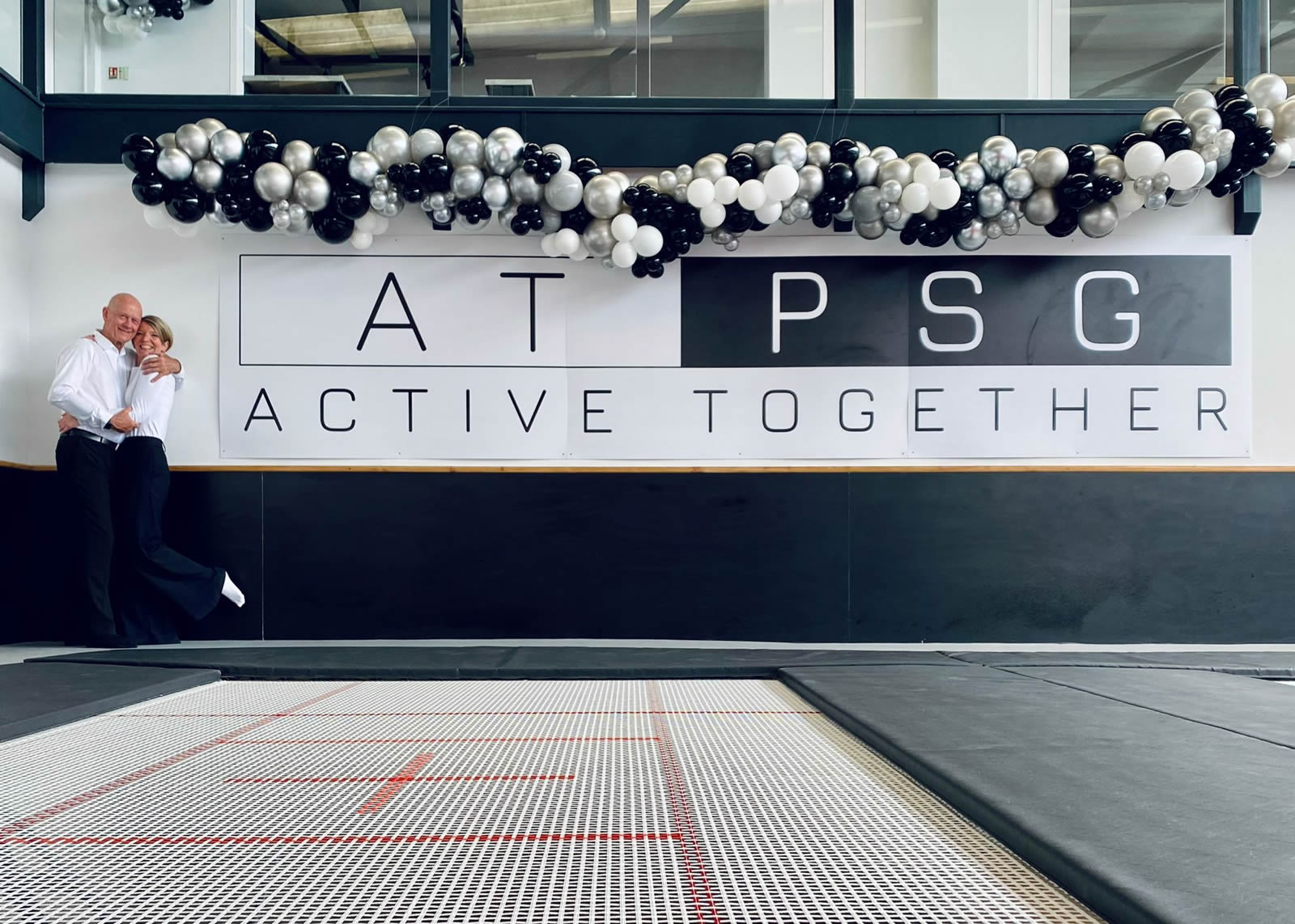 By 1996 with a membership of around 100, PSG had outgrown the schools and community centres they were training in. The decision was made to lease a warehouse building in Farlington.
During the summer of 1996 determination and parent power turned a warehouse into a purpose made facility. Within a month we were up and running.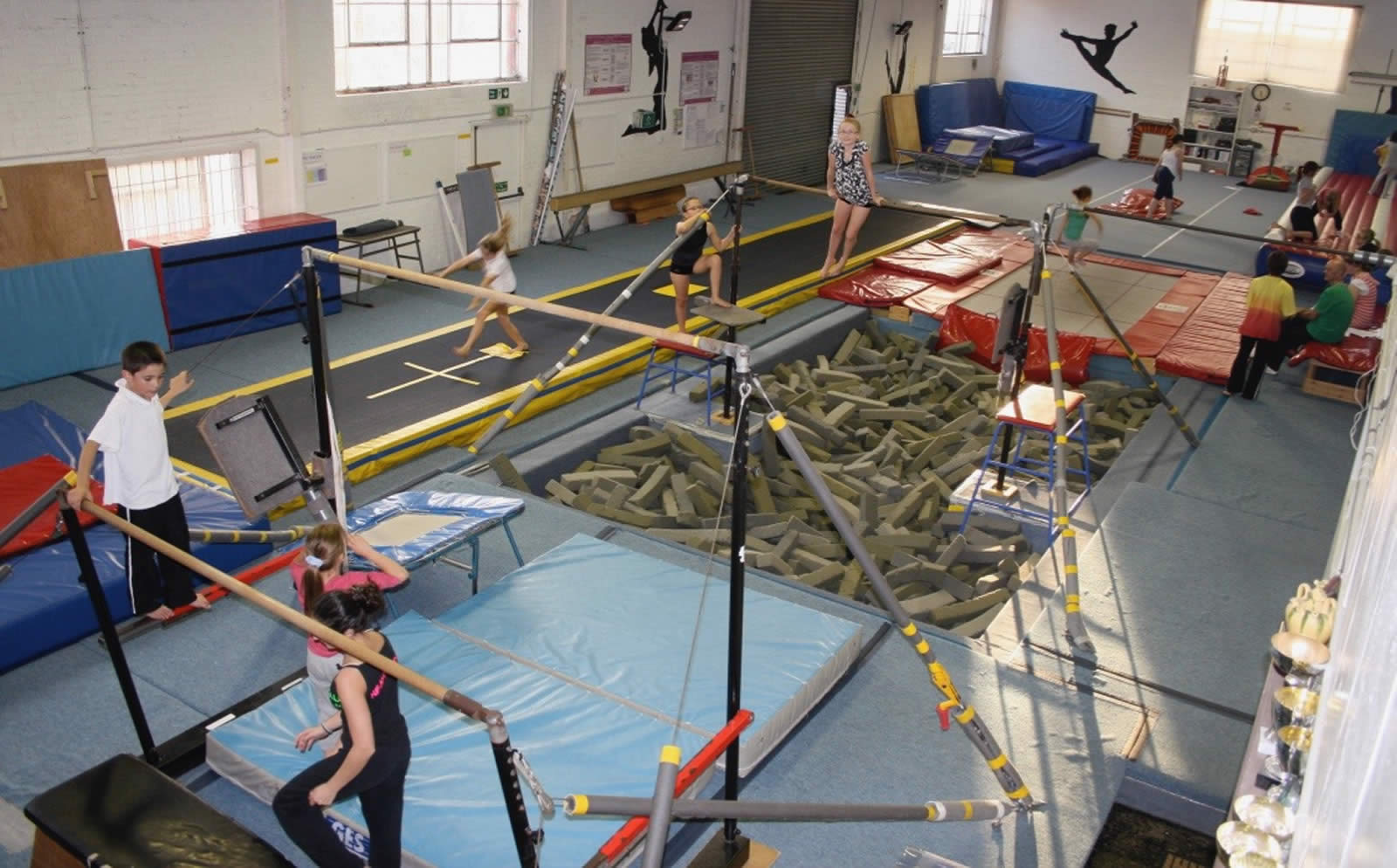 2015 saw a huge rebrand and a refurbishment, to the red and black themed gym. Membership at this tme was around 500.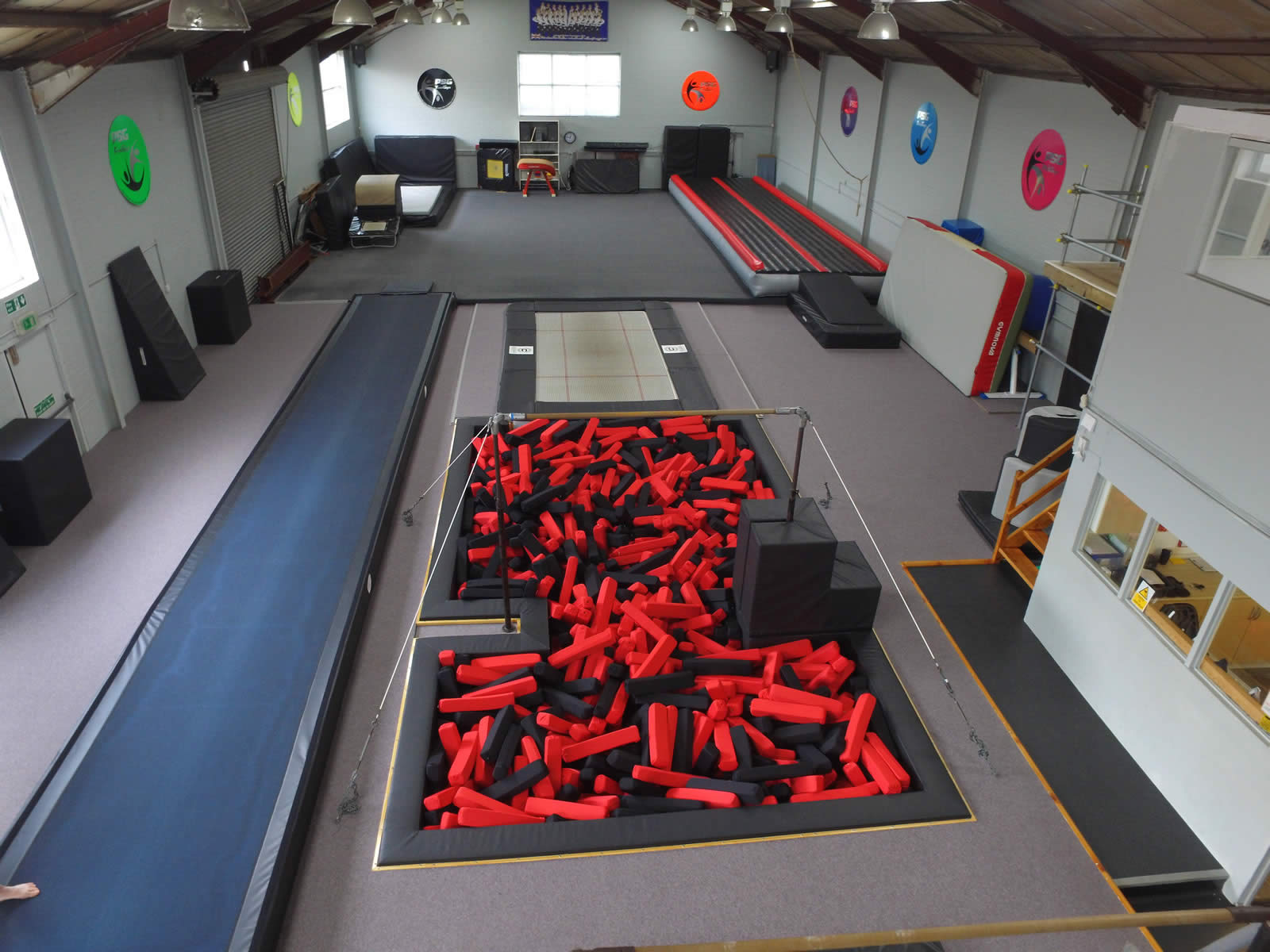 February 2018 PSG was approached by Harwin plc, offering to purchase unit 55 and help fund the club to move into a larger facility. This would allow Harwin to expand its business into unit 55 adjacent to it's head office Covid hit, and plans were put on hold, however after many delays and problems June 2022 saw the relocation of PSG from its beloved home of 27 years to the new venue you see today. Current membership around 1,000.
The new AT PSG facility is a 13,000 square foot state of the art gymnastics centre in Farlington, Portsmouth. Offering specialised equipment, inclusive programs and classes for Portsmouth and the surrounding area. Bringing our vision of Active Together to improve the health and well-being on the entire community.
Offering FunGym, NinjaGym, GymLaunch, AdultGym, TeamGym, GymAbiltiy and GymPlay.
Specialising in TeamGym.
The AT PSG Centre is the first specialised TeamGym Facility in the country
Enhancing our offer, the AT PSG facility also boasts an ultra-modern Sensory Room - The SensorySpace. A fully equipped fitness suite - The Hub offering a smaller less intimidating gym environment for AT PSG member's exclusive use. A coffee shop - The Loft selling healthy snacks and fresh bean to cup coffee. And finally a 600 square foot viewing gallery offering the perfect view of the gym, or a space to take a fitness class.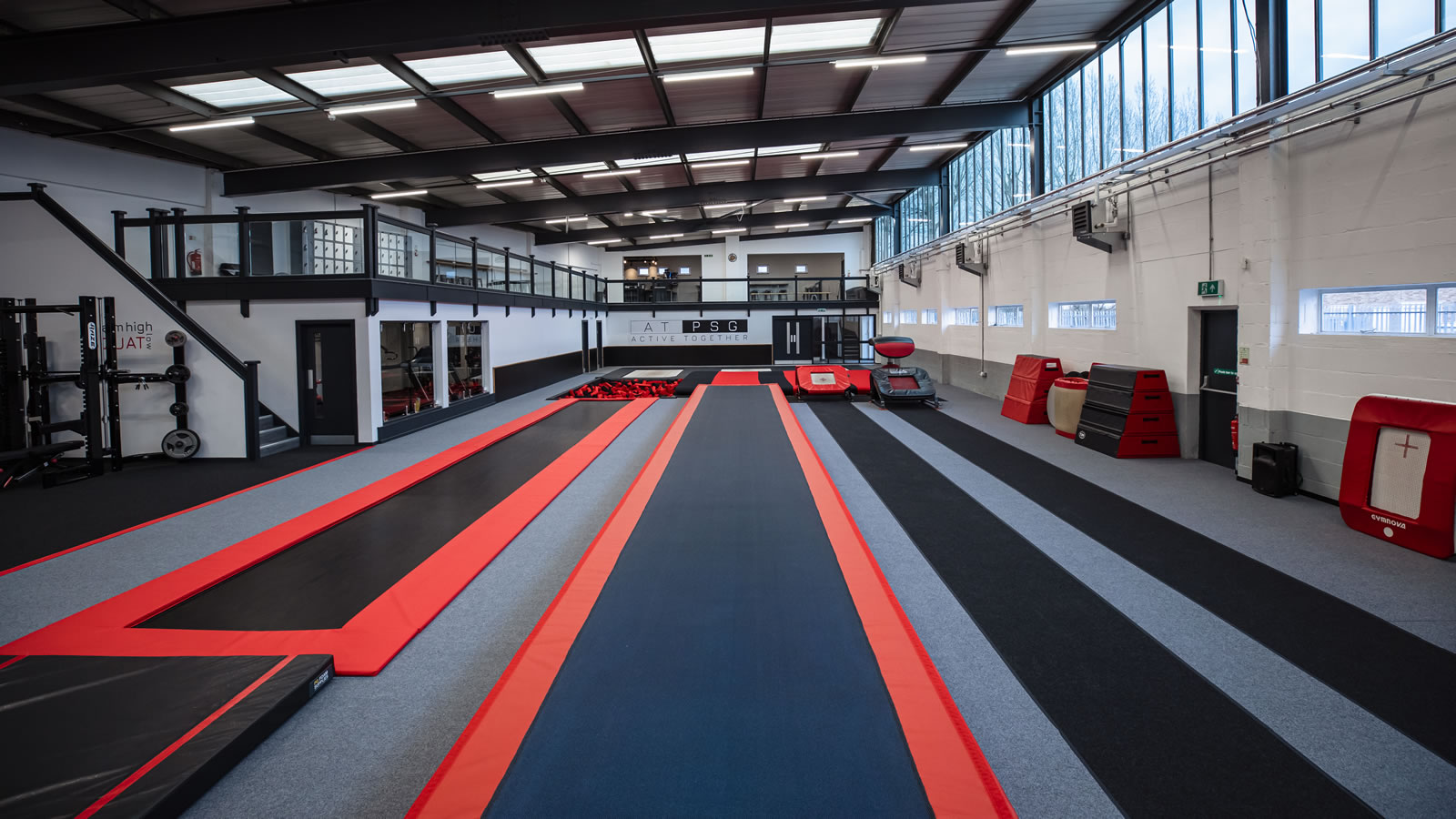 'To provide the best instruction possible, in a well organised, fun-filled and safe learning environment. Building strong bodies and minds, a confident spirit and self-belief. Removing barriers for participation by promoting sport and activity for all. Together changing lives.'
AT PSG Facility The Build