AT PSG offers structured GymLaunch pre-school classes to children aged 2 years – Reception. Providing inclusive gymnastics programs and specialised equipment to Portsmouth and surrounding communities.
GymLaunch is FUN, laying the foundations of a healthy and active lifestyle. Launching pre-schoolers into the world of gymnastics.
** Includes FREE monthly membership to The SensorySpace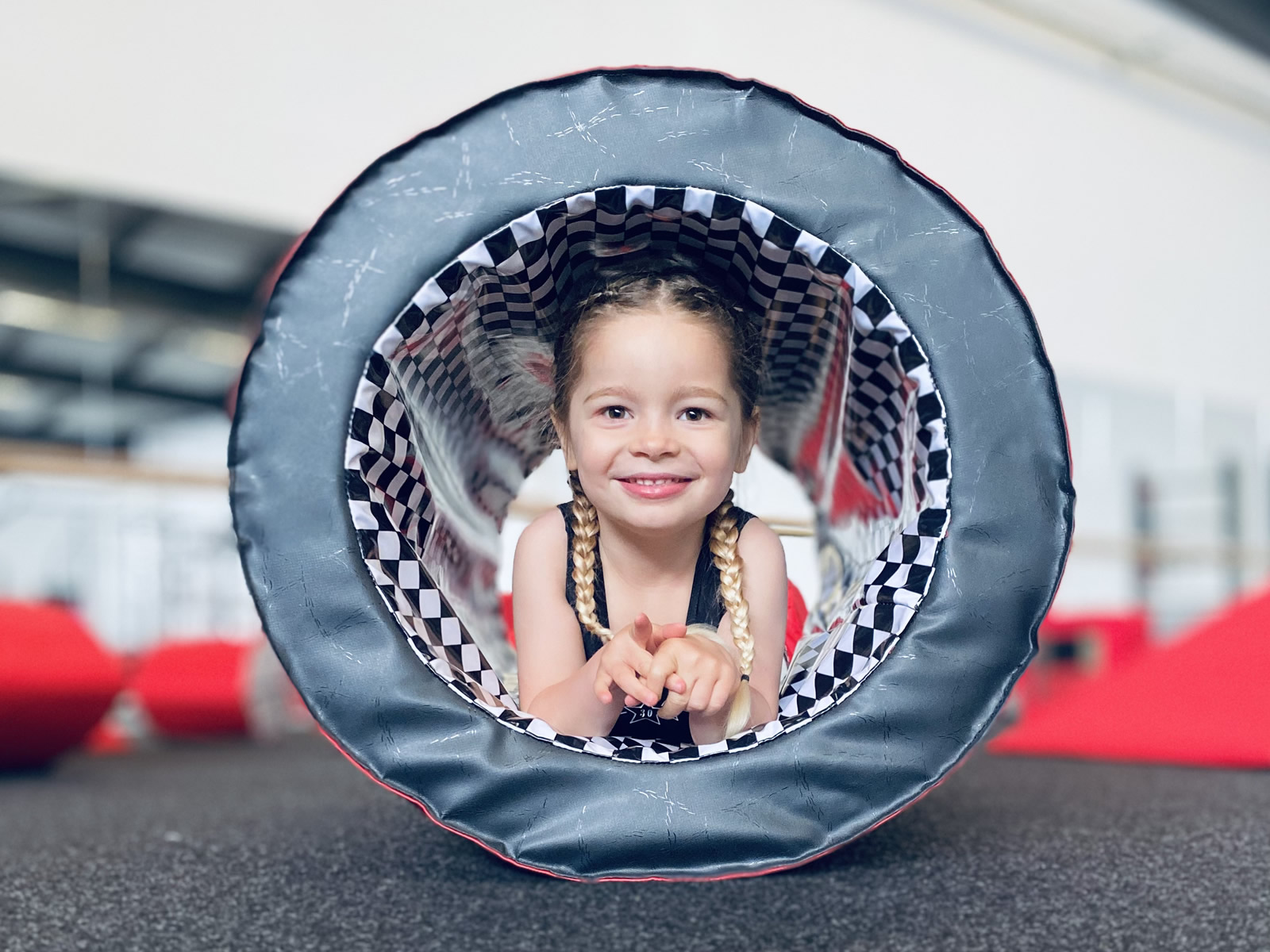 GymLaunch pre-school gymnastics is designed to help children learn specific skills to enhance confidence, balance, coordination and motor skills.
The 'GymLaunch' program will develop FUNDAMENTAL MOVEMENT SKILLS - Each week covering:
STABILITY SKILLS
LOCOMOTOR SKILLS
MANIPULATIVE SKILLS
SENSORY DEVELOPMENT
Price & Times
Parents/guardians are expected to stay at the GymLaunch sessions.
Please note parents/guardians may only assist their own children.
GymLaunch runs in 5-7-week courses, and payment for each course is due in advance. The cost of the course is calculated at £5.25 per class.
** Includes FREE monthly membership to The SensorySpace

GymLaunch Classes Aged 2+ Adult supported
| | |
| --- | --- |
| Monday | 9.30-10.10am |
| Wednesday | 12.30-1.10pm |
| Saturday | 2.15-2.55pm |
GymLaunch Classes Ages 3+ Independent
Monday
10.40-11.20am
Wednesday
1.40-2.20pm
Saturday
3.15-3.55pm
(Independent / Adult Supported)
Benefits of GymLaunch
What are the benefits of the new GymLaunch program?
It will give the gymnasts a FOUNDATION for lifelong participation in SPORT and RECREATION
It will give the gymnasts a FOUNDATION for future participation in GYMNASTICS. 'Launching' them into our FunGym, NinjaGym OR TeamGym programs
It will allow the gymnasts to participate in activities that will assist with BRAIN and BODY DEVELOPMENT
Themed Lesson Plan
Each colour THEMED week also places a different emphasis on the fundamental gymnastics' skills such as rolls, handstands, cartwheels, vaulting and rebound. As well as learning these 'traditional' gymnastics skills, the new GymLaunch structure will enhance confidence, balance, co-ordination, motor skills, strength and flexibility.
Week 1 – Tuck / Throwing & Catching
Week 2 – Balance / Rebounding & Jumping
Week 3 – Straddle / Pulling & Pushing
Week 4 – Movement / Crawling & Climbing
Week 5 – Straight / Rolling & Bowling
Week 6 – Vaulting / Kicking & Footwork